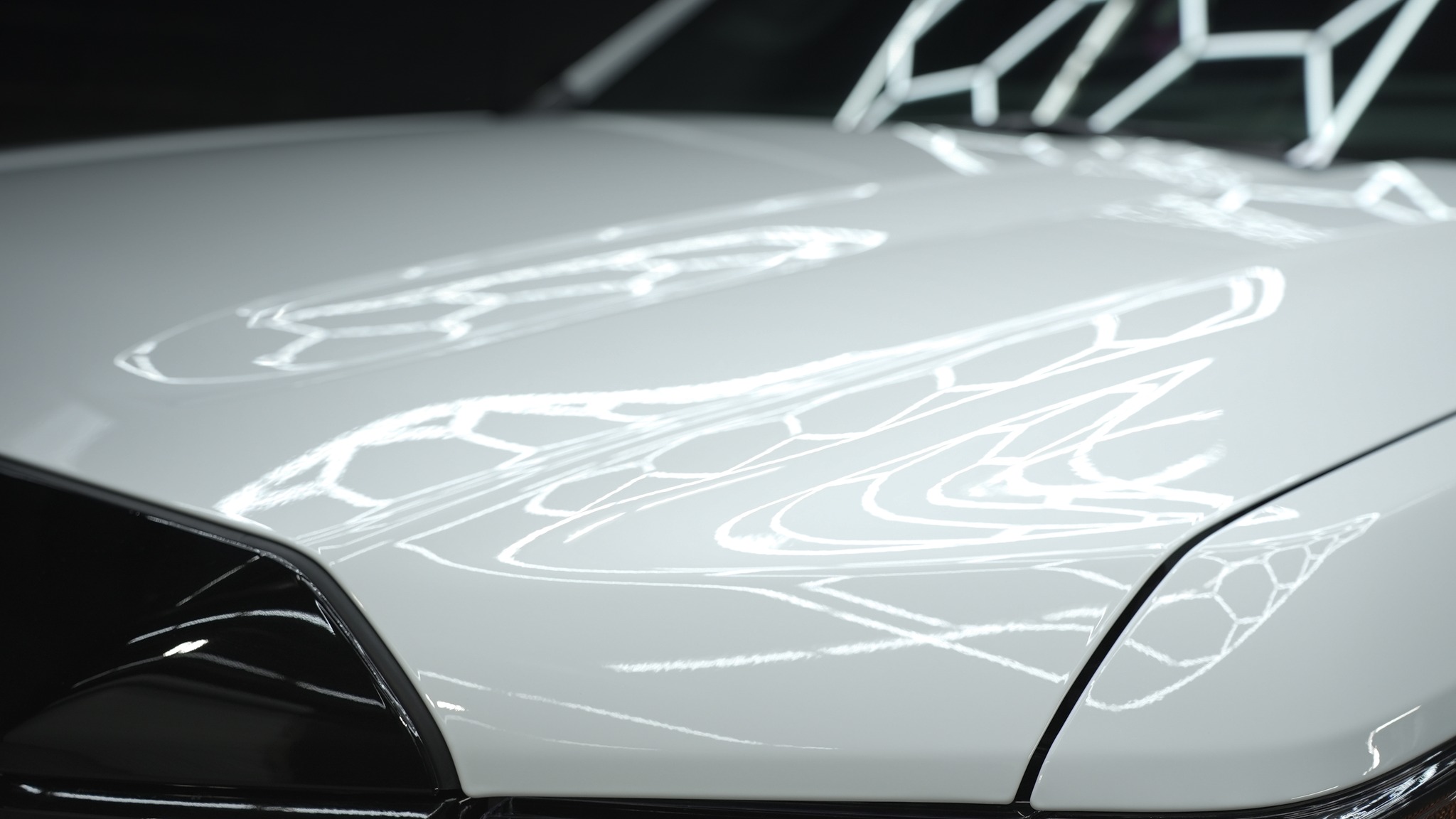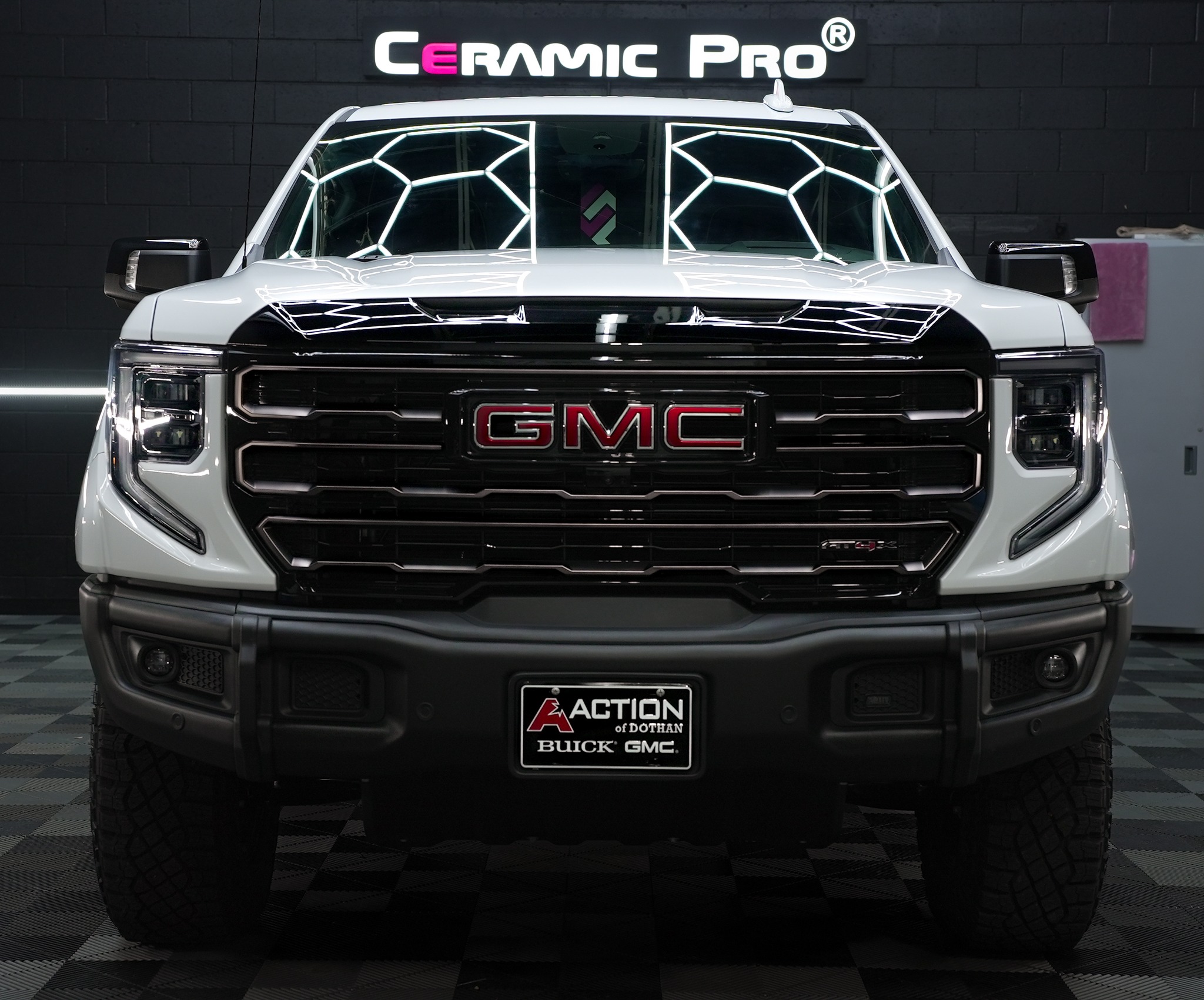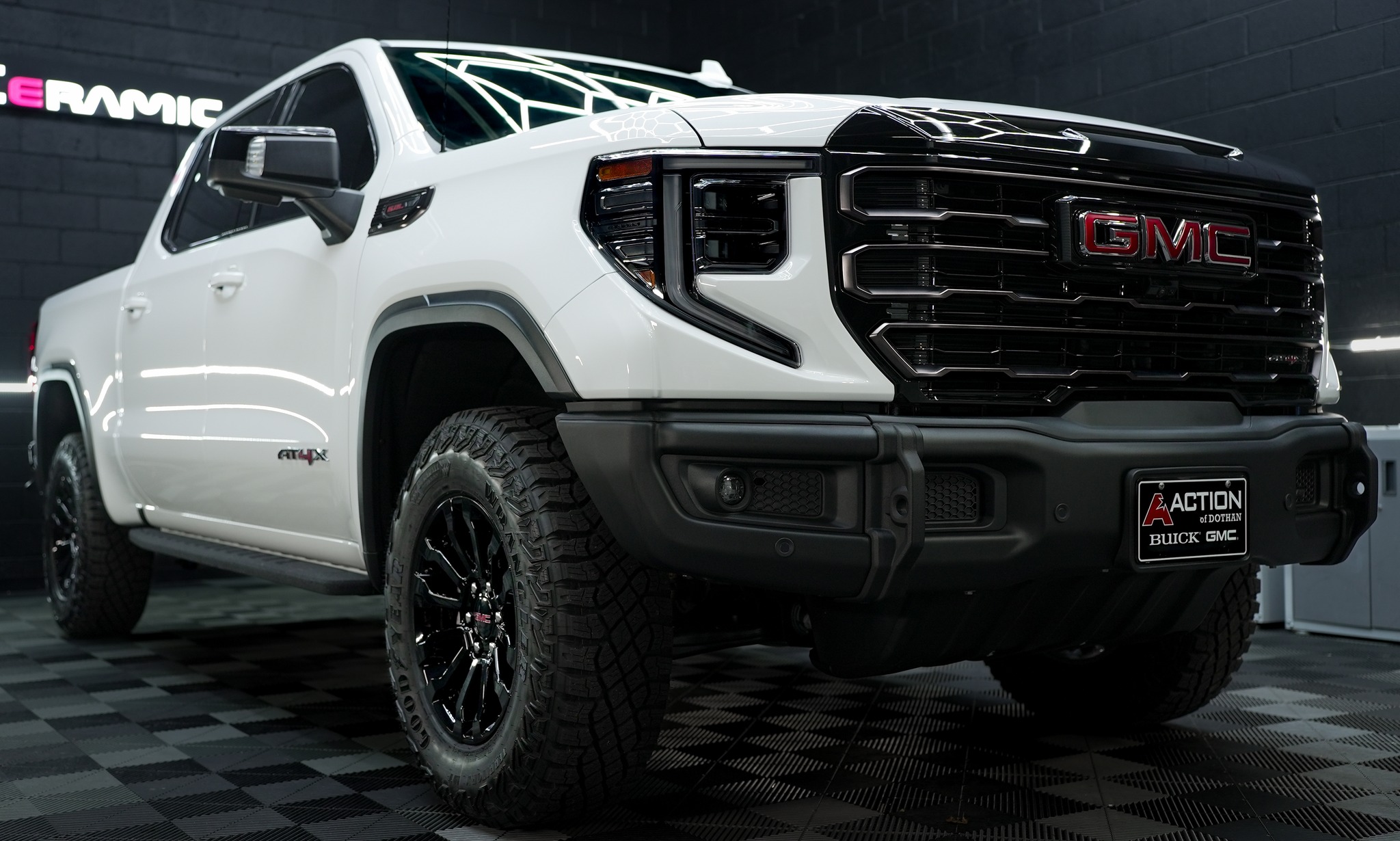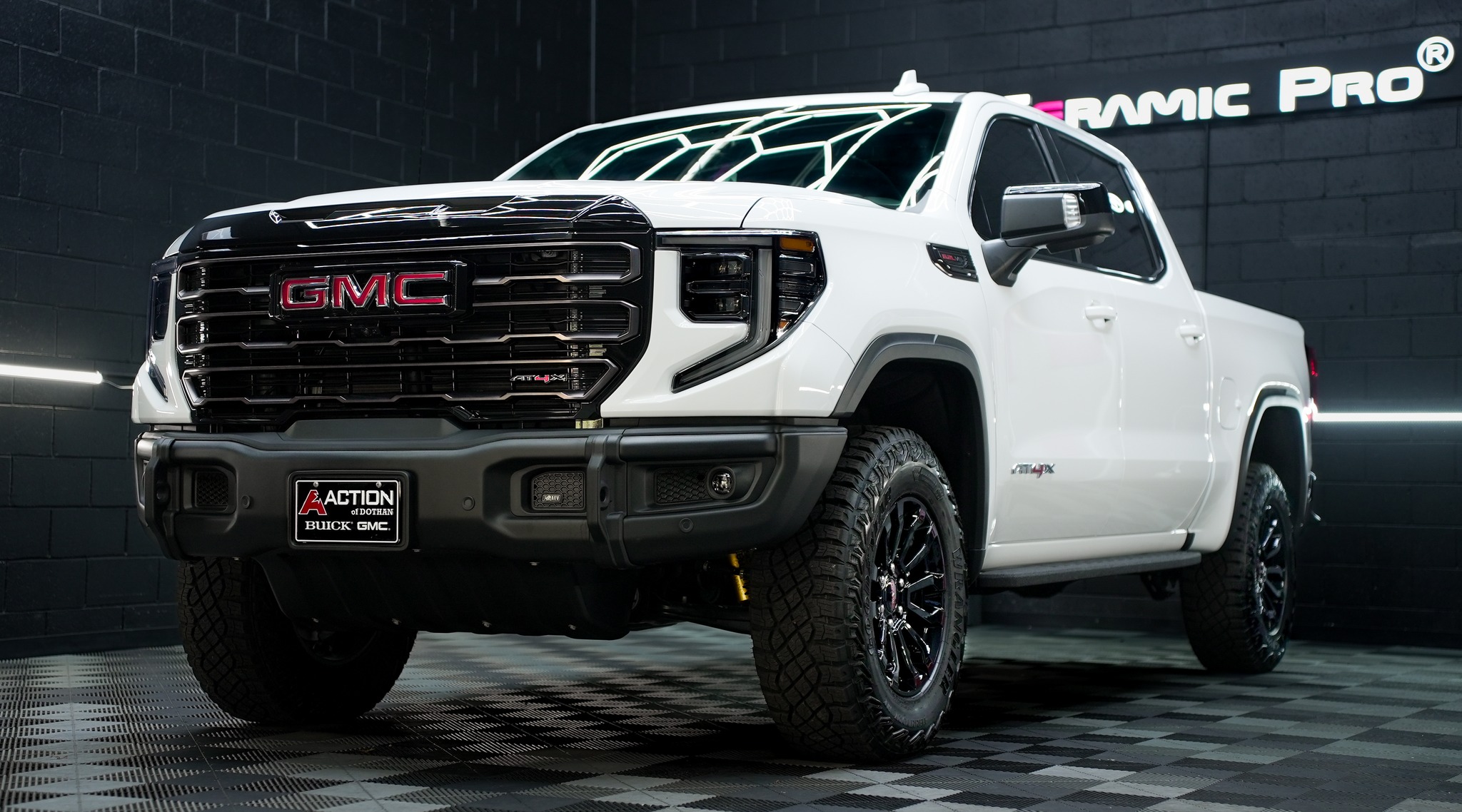 This 2023 GMC Sierra AT4X has just received Ceramic Pro ION, KAVACA PPF & KAVACA IR Window Tint!
Ceramic Pro ION is a state-of-the-art ceramic coating that not only repels dirt, grime, and water but also forms a hard, hydrophobic layer for ultimate protection.
KAVACA Paint Protection Film is virtually invisible, yet provides defense against rocks, debris, and other environmental hazards.
KAVACA IR Window Tint blocks up to 97% of infrared heat, keeping you and your passengers protected from harmful UV rays while reducing the amount of heat inside your vehicle.
Enjoy ultimate protection and comfort. Contact us to learn more and schedule your installation today!
Ultimate ION
KAVACA Paint Protection Film
KAVACA IR Window Tint